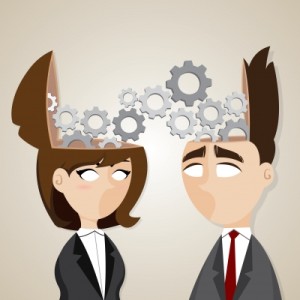 When you start working with a new freelance writer, you will want to know how they go about their work to ensure that their working style can fit in with your own. So, if you are thinking of hiring me to write content for you, this page will explain the processes we will go through to ensure that you get the best out of our work.
Understanding your needs and your audience
In the first stage of our work together, I will ask you questions about what your goals are for the writing you want, as well as who your audience are. Are you a B2B company marketing to professionals? An educational website aiming to reach absolute beginners? A company with social media tools for casual users?
Our discussion will help me to ensure that the writing I do is carefully targeted and suitable for your needs.
Choosing topics
Whether you want a one-off piece of work such as an eBook, or regular content like weekly blog posts, I will use the information we have discussed to inform how I approach the topics we agree to cover. Some clients give me a list of topics to write about, while others provide me with general information about what they do and their aims, and let me choose topical and relevant stories to cover.
If you have given me a precise topic to write about, then I begin to research this right away.
If, on the other hand, you have given me more free rein, then I look at the social media and SEO issues that are currently creating a buzz on the top industry blogs, on Twitter and on podcasts. I re-familiarise myself with your website and match content ideas with your site and your goals.
Research, writing and editing
Once we have decided on a topic, I will spend several hours in total on a 500-word article or blog post.
This time is spent on:
research
writing
rewriting
fact checking
proofreading and editing.
Making sure I go through each of these steps systematically means that the copy you receive from me is always well researched, accurate, well written and suitable for your requirements.
Submission
When I am 100% happy with what I have written, and am confident that it meets your needs, then I will send the work to you. I am flexible and aim to do this in the way that suits you the best: most commonly this is by email, but some clients prefer that I submit the work:
directly to their WordPress, Movable Type or Blogger site
via Google Drive
via a shared Dropbox folder.
I am happy to work with any of these options, or any other reasonable preferences you may have.
I always meet agreed deadlines, I work very hard to produce the great content you deserve, and I love what I do. I can't imagine a better profession to be in, and I look forward to helping you to fill your website, newsletter, magazine or book with informed, well-written, specialised content.
Get in touch!
philippa@socialmediawriter.co.uk
(Image Credit: iosphere / freedigitalphotos)