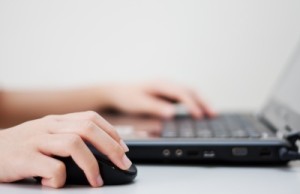 When you need writing about social media, SEO, internet marketing, online security and technology, you will be looking for somebody who has an in-depth knowledge and understanding of the subjects at hand. I have a diploma in social media marketing, and I constantly stay updated on the key issues and news in this sector.
This specialist knowledge pays dividends for businesses that need specialist content. You can be confident that the custom content I provide will be accurate, as well as well written.
I take time to research, write, rewrite, fact check, proofread and edit all the writing I do, which means that I provide top quality work that you will be proud to display on your site, or sell as specialised content. Read more about why it is beneficial to your business to have the best content here.
While there will always be somebody, somewhere, offering to write 500 words for $2, this is almost always a false economy. You need the writing you publish on your website – or your clients' websites – to show off what you do and reflect the top quality services you provide. Many clients come to me having already wasted money on such services, and they end up paying twice to get their articles written properly.
The figures listed below give a general idea of my charges, but they may vary slightly depending on what is needed. You may want longer or shorter posts, or have a specific project in mind which is not reflected below, so these estimates are just to give you an indication of roughly what you might pay. You may also want me to source legal-to-use images to illustrate your posts, help you to develop a content marketing plan or provide services such as press releases, case studies or proofreading.
Please do contact me to discuss your requirements and I will be able to give you a more accurate quote. You can find out more about how I work here.
Blog Posts
300 words: £30
500 words: £45
1000 words: £90
Website Copy
1 page: £110
In-Depth Reports
1500 words: £135
3000 words: £270
eBooks
10,000 words: £900
Social Media Account Management
Contact me for details of my fees for managing your Twitter, Facebook, Pinterest or other social media accounts.
Please enter your contact details and a short message below and I will answer your query as soon as possible.
(Image credit: thepathtraveler/freedigitalphotos)